Majorca Island | Isla Mallorca
The best thing to do is explore the stunning islands, the natural landscape and the long history. Here we have some suggestions for you:
Serra de Tramuntana: Mountains of the north wind and offer to you a chance to hike, cycle or drive through the landscapes of deep cliffs and the highest point, called Puig Major.
Visit the studio of a surrealist master: Fundació Pilar i Joan Miró is a Palma-based museum dedicated to the works of Catalan surrealist painter Joan Miró.
Playa de Muro: It is a favorite spot for visitors, has calm and shallow water, white and clear sands, and a variety of hotels and restaurants. Has kind of amenities like umbrellas, restroom facilities, and access for those with disabilities.
Cala Llombards: Located on the southeast coast, are warm and gentle. Framed by pine trees and bobbing boatsheds, Cala Llombards boasts white sands and a tropical beach bar that serves up cold drinks and plates of fish.
Bellver Castle: In the 14th century, the rounded Bellver Castle, reigns at the top of the hillside, just west of Palma, and offers a 360-degree view of the city and the bay.
Palma Cathedral Le Seu: Started out as a mosque, but turned to a Cathedral when the city fell to the French. You cannot miss the exterior of the Cathedral, and inside you must see the giant and circular rose window, which Antonio Gaudi put above the main altar.
Alcúdia Old Town: Became a centre of trading and these days, it's a lovely restored old town complete with ancient architecture, hidden gardens and delicious restaurants.
Mallorca Boat Tours: Viewing Mallorca from the water that surrounds it is a great way to experience the island's remote corners and cerulean waters.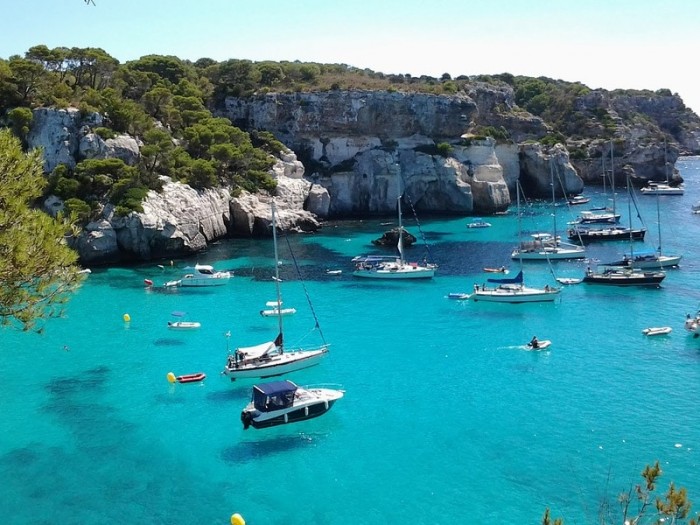 Menorca Island | Isla Minorca
Menorca is one of the smallest Balearic Islands located in the Mediterranean Sea.; its name derives from its size, contrasting it with nearby Majorca.
Cala Turqueta & Cala Pregonda: Explore the treasure trove of tranquil turquoise coves surrounded by weathered cliffs and pines. Cala Turqueta, boasting sparkling shallow waters encircled by a thick, wild forest; and Cala Pregonda, featuring distinctive reddish-gold sands and micro islets controlling the waves, are among the most memorable.
Queso Mahón: Taste the region's famous cheese, Queso Mahón made with hand-pressed, unpasteurized milk and aged for one to six months. Visit top producer Subaida, a Georgian-style estate and dairy farm for a tour around the green grounds, a visit to the animal compound, and a tasting of their best products.
Trepucó and Talatí dels Dalt: Some of the Balearics' best surviving examples of prehistoric artefacts are found on this island; you can view the relic remains of ancient Talayotic settlements.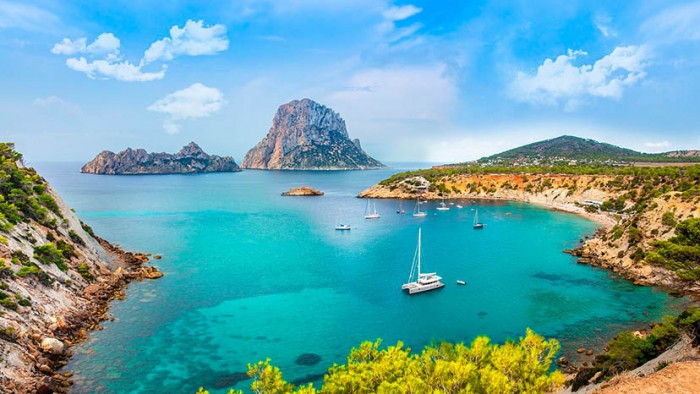 Ibiza Island | Isla Ibiza
This beautiful Island is full of attractions with breathtaking views from the glittering waters of the mediterranean sea.
Es Vedra: A small rocky island located off the west coast of Ibiza, people usually call it Odyssey or the tip of the lost city in Atlantis. Es Vedra does seem to possess magical qualities, especially as the sun sets behind it.
Cala Comte: With warm waves, fine sands and shallow waters, this is a favourite spot among all travellers. We recommend enjoying an Ibiza sunset from this beach or from one of the nearby eateries that overlook the sand.
Ibiza Boat Tours: From the deck of a boat, is one of the best ways to explore Ibiza. There are a lot of tour operators that welcome travellers aboard to do just that. Along with taking passengers around the island and in and out of small coves, many tours also include food, drinks and the use of sports equipment.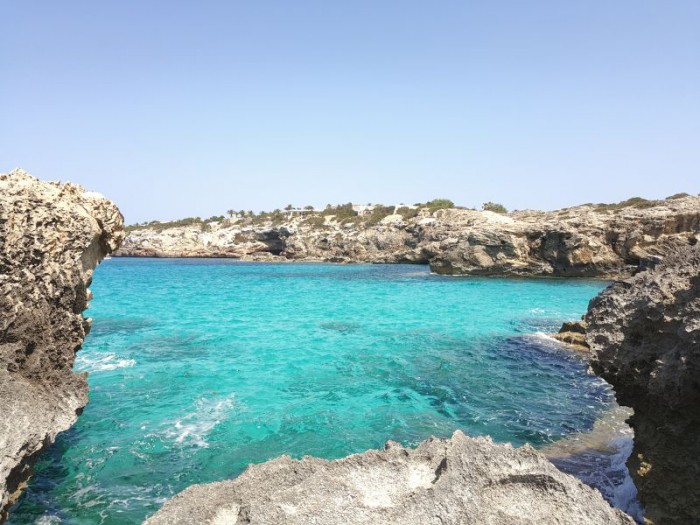 Formentera
Spend a day or several at one of many stunning beaches in Formentera, each with its own set of amenities.
Migjorn: A snorkelling resort, has the longest white sand strip providing the perfect opportunity to get your legs tanned during the hotter summer months.
Calo Saona: is a quaint bay surrounded by forests, red-hued cliffs, and an upscale hotel. Ses Illetes, offers blue waters, sand dunes, and an exceptional selection of eateries.
Espalmador: Steal away to neighbouring Espalmador, a private islet featuring crescent-shaped coves, Platja S'Alga, a beach with gentle cascading waters, and natural mud baths.
La Savina: A lovely oasis is a total escape from civilization; there are no restaurants or hotels, just a dutiful watchtower, a few seasonal digs, and the peaceful sounds of nature.
Faro de La Mola, Can Blai Roman, and Es Caló: Just 12 kilometres from start to finish, marked green bike routes allow a seamless tour of the island. One of the longest routes takes cyclists on a relaxed ride from the Faro de La Mola lighthouse through a changing landscape and trees, the Can Blai Roman ruins, and Es Caló, a tiny fishing village that will make your mouth water with the amazing seafood.