A Spanish Getaway - Part II
When you think of vacation, do you think of Spain? I would!
A trip to Spain is on many people's bucket lists; the idea of beautiful cities, white sandy beaches, deep blue seascapes, lush greenery, and delightful food and wine.
Much like Spain's official tourism campaign, You Deserve Spain, and we at Spanish Homes feel that too! First thing first - Let Spanish Homes guide you through what Spain has to offer!
---
Seas a day
Spain is home to more than 5,000 miles of coastline with breathtaking beaches, along the Atlantic, Mediterranean and beyond continental Spain with the Balearic Islands, and the Canary Islands. The choices for which beach destination are absolutely endless… but of course Spanish Homes has the best deets for you!
Sun-soaking at best is when you can hear the sweet murmur of the ocean waves… Here are our top 5 beaches lineups that give the vibes to "beach vibes" -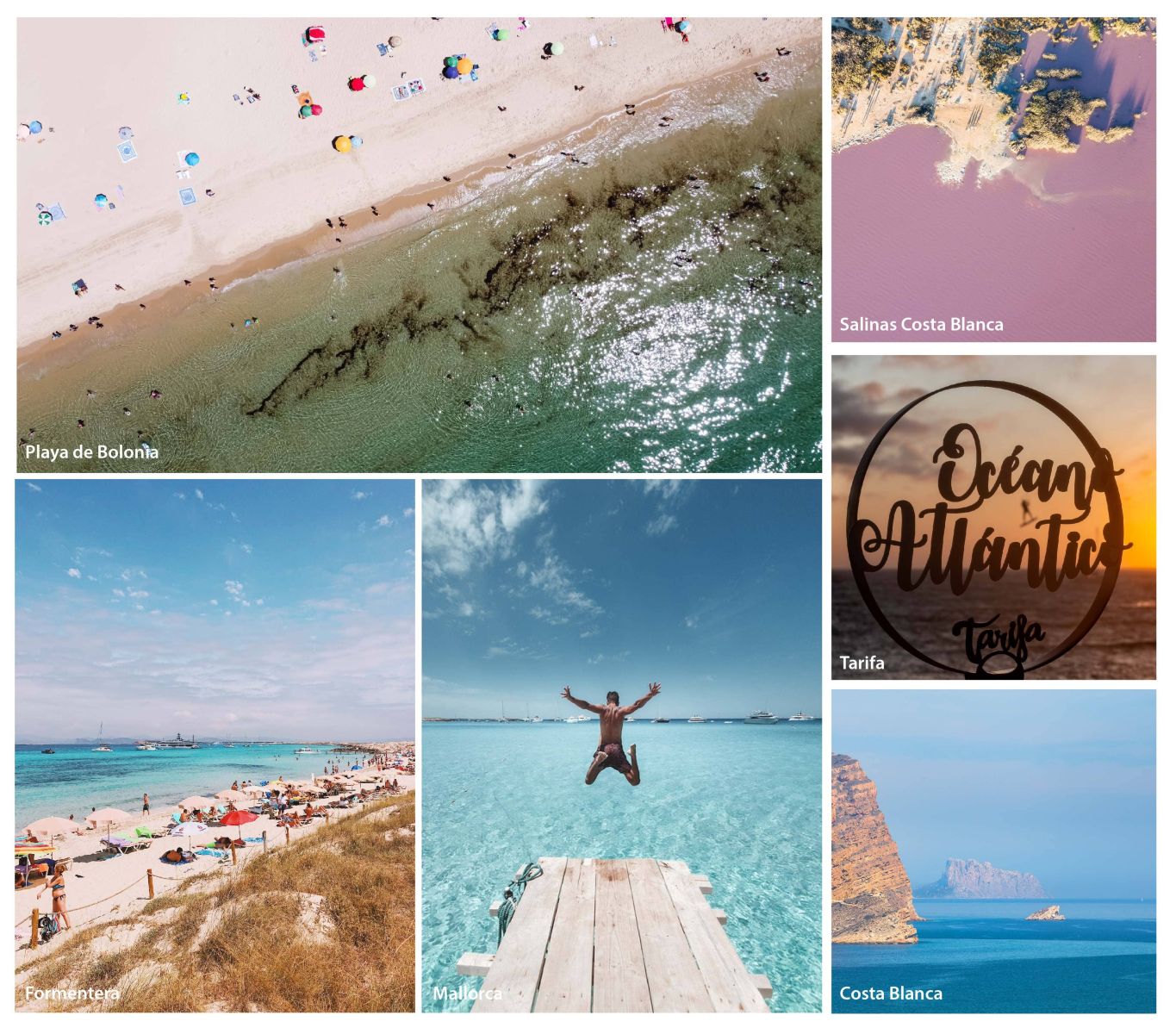 An exquisite beach in the coastal village of Bolonia in the province of Cadiz, surrounded by sand dunes, Mediterranean beach shrubs, and pine trees; the Playa de Bolonia was originally a port for ships arriving from Africa in the 2nd century. Spaniards consider the Bolonian Cove, a golden paradise of sand and crystalline waters; but we will let the pictures speak for themselves!
Located on the island of Formentera in the Mediterranean Sea, part of the Balearic archipelago of Spain. With a boat, and bike ride from Ibiza, you can enjoy 690 metres of sandy white coastline, turquoise waters, with access to sunbeds, umbrella rentals, and restaurants; an utterly breezy scene with plenty of sunbathing, swimming, and snorkeling!
One of the prettiest beaches in the north-eastern part of Mallorca, within a pine forest, with fine white sand dunes stretching across 300 metres; Cala Mesquita is a natural wonder with its turquoise waters, and rocky terrain; pristine natural splendor at its best. Considered the best beach in Mallorca, with access to sunbeds, umbrella rentals, and also aquatic sports activities are available.
A town north of Castello de la Plana, on the Costa del Azahar in Spain; it showcases 6 km of coastline, constituting five beaches, three of which hold blue flag certification for remaining sustainable, protecting the environment in the tourism industry. All of the Benicassim beaches are attractive and within walking distance of plenty of restaurants, bars, and accommodation.
Sa Boadella is considered one of the top beaches in Europe, the best in the Catalonia region, with a blue flag recognition - and without question its undeniable beauty and inviting charm. The beach has a naturally rocky terrain, with a shallow seabed that unveils grottos and natural caves as you enter the sea, a great spot for full tranquility mode.
Read Also:
---
Surf´s Up
Spain has become one of the top destinations for surfing, thanks to the amazing coastline with great waves that surfers live by! There are numerous surfing beaches, depending on your skill level, from beginner to expert - with low hazards such as shark attacks.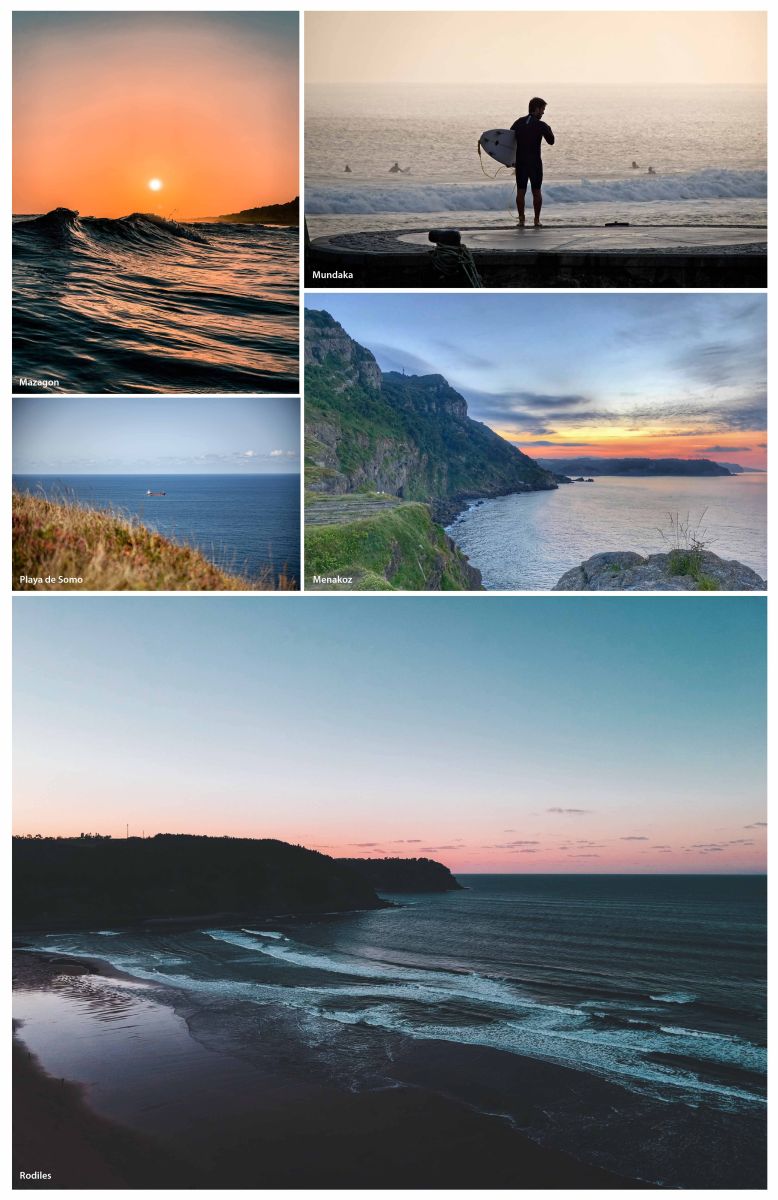 Biscay
Avid surfers will most likely know about Mundaka, a fishing port town located in the province of Biscay, in northern Spain. Renowned for its surfing scene, with one the longest left-hand waves in the world.
Huelva
One of the most famous surfing spots in Huelva, Mazagon Beach, just over 20 km from Huelva capital. Mazagon beach is pristine with beautiful dunes, pine forests, and best of all - amazing waves!
Cantabria
An amazing beach in the region of Cantabria, included with a lighthouse, amenities such as surf shops, showers, parking area and lifeguard, bars, and campsites. It has become a go-to destination for surfers and surfing schools, offering a long stretch of fine sand bed, surrounded by trees and dunes.
Sopela, Bizkaia
A stony beach located on the north coast of the Basque Country, in Spain, in the towns of Barrika, and Sopelana. Meñakoz is a less well known and accessible beach than most, but holds a great reputation among surfers as Europe's biggest waves - up to 6 m high!
Vilaviciosa, Asturias
Located in Villaviciosa Estuary Nature Reserve, a beach surrounded by an extensive wooded area of pine trees, and a wide beach stretching over. Surfing school is available, along with a kiosk for food and drink, picnic tables, and access to showers and washrooms. A perfect place for family vacation escapes, and fellow surfers can enjoy the intermediate to advanced levels of surf game.
---
Less Stress, More Trek
If you enjoy a good hiking adventure, and get close and personal with nature, then Spain offers many hiking trails with outstanding scenic views of the countryside, and coastal lines. Spanish Homes has showcased the top 5 hiking spots in Spain for you to check out!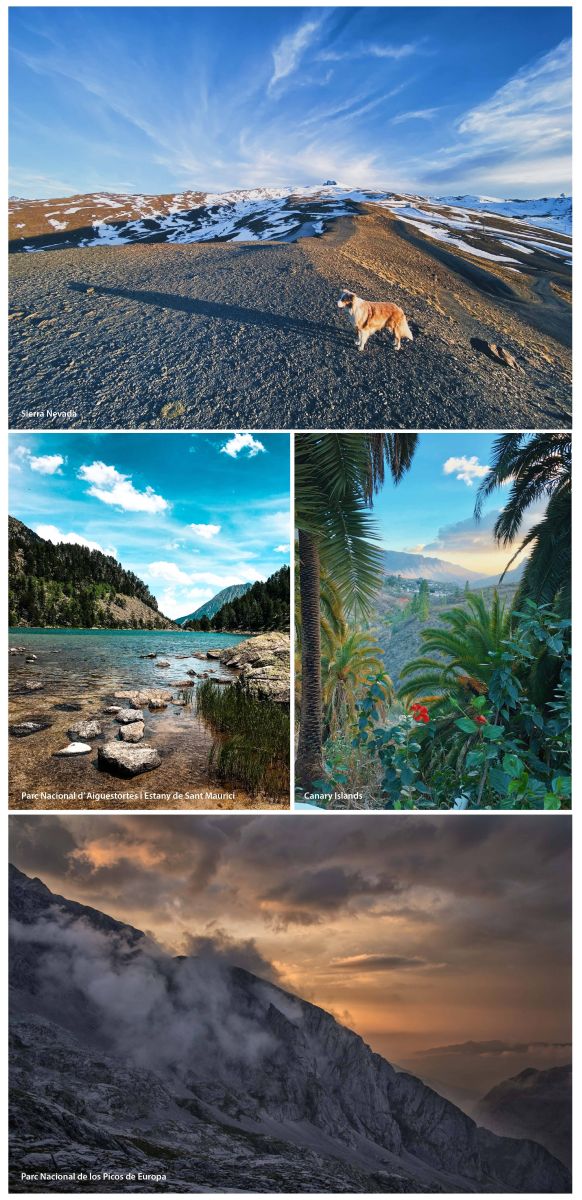 This beautiful mountainous range is the highest point in continental Spain; a popular tourist destination for skiing during the winter season, but also a great place to hike in the summer months of July and August. There are guided hiking and walking tours available, especially if you wish to learn about the local fauna and flora, and geology; a great way to absolutely immerse yourself into the natural surroundings.
The 67 127 km2 natural park of Los Picos de Europa is spread across Asturias, Cantabria, and Leon, in northern Spain. An immensely popular destination for hikers, and trekkers, and granted by UNESCO as a Biosphere Reserve. The highest peak in Torre de Cerredo, reaching 2, 648 m above sea level, and lowest point at 75 min the Deva River. The surrounding landscape is rocky, with green pastures, offering a tranquil escape.
The beautiful hiking destination of Ordesa y Monte Perdido is filled with trekking paths, over 156.08 m2 of landscape situated in the Pyrenees. The park has meadows, an enormous forest, views to glaciers, gorges, and snow-capped mountains; a true natural paradise.
Over 13 km of coastal landscape in Tenerife, you can get a glimpse of old vineyards over the rocky terrain, giving you plenty of fabulous views of the mountains and seascape. The closest beach spot within the hike, will be the Playa de Tamadite, which can be a great spot to rest and have a little snack. Tamadite is 6.5 km long, with a very natural mountainous scenery of volcanic stones, which are definitely photo-worthy!

This must-see national park is situated in the central Pyrenees, surrounded by more than 200 streams, lakes and rivers. The Parc Nacional d'Aigüestortes i Estany de Sant Maurici is utterly postcard-perfect with its reflective mountain views over the bodies of water, an unforgettable scenery to be witnessed. Mountain peaks rising by 3,000 m, with plenty of trails to be discovered and trekked!
Source: Lonely Planet
---
Read more on: