A Spanish Getaway - Part I
When you think of a European holiday, do you think of Spain? I would!
A trip to Spain is on many people's bucket lists; the idea of beautiful cities, white sandy beaches, deep blue seascapes, lush greenery, and delightful food and wine.
Much like Spain's official tourism campaign, You Deserve Spain, and we at Spanish Homes feel that too! First thing first - Let Spanish Homes guide you through the best things to do in Spain!
---
You Flamenco, much?
The art of the flamenco dance is something to be experienced in person - a sense of pure passion comes over you as you hear the beautiful hymns of the Spanish guitar, and cante (singing), with the hand-clapping rhythmically in sync with the foot-stomping. Not to mention, the beautiful sound of the castanets; definitely a sight to be experienced!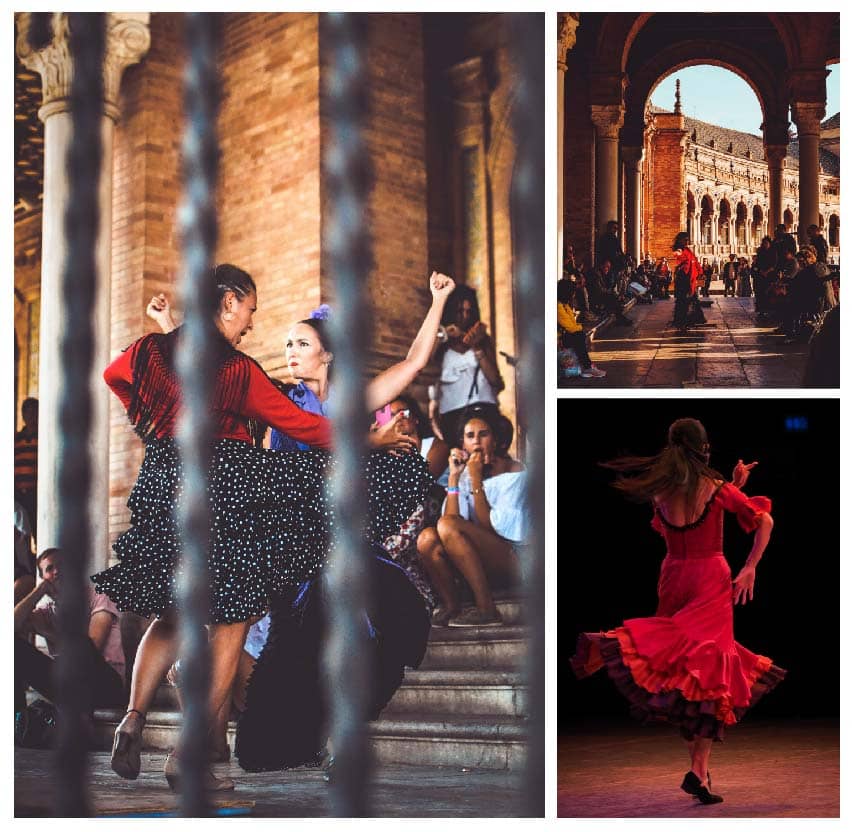 According to Spaniards, the best place for Flamenco will be in the fourth largest city of Spain, Seville, situated in southern Andalusia province. It is said that the flamenco tablao began in the 15th century, with the arrival of gypsies to the Cadiz countryside, which later became an adored form of entertainment in local flamenco bars in 1885.
Tablao Flamenco Los Gallos is considered one of the best places to experience the art of cante jondo, another expression used for Flamenco. Los Gallos has been entertaining night after night locals and tourists since 1966. The show will be presented in a traditional fashion, no cameras allowed, but take a break from technology, and get drawn in by the powerful dance movements that evoke raw emotion - we are positive you will get a feeling of passion flowing through your body!
---
How to Tapas, and Paella, the Right Way
There is a foodie in all of us; after all, food is life! So let's EAT, and enjoy. The Spanish Tapas culture is now worldwide; you can most often always find the delicious patatas bravas, the Spanish equivalent of french fries; except they are even better because they are spicy! Spanish will show you the top 5 Foodie spots in Spain for Croquetas, Paella, and more!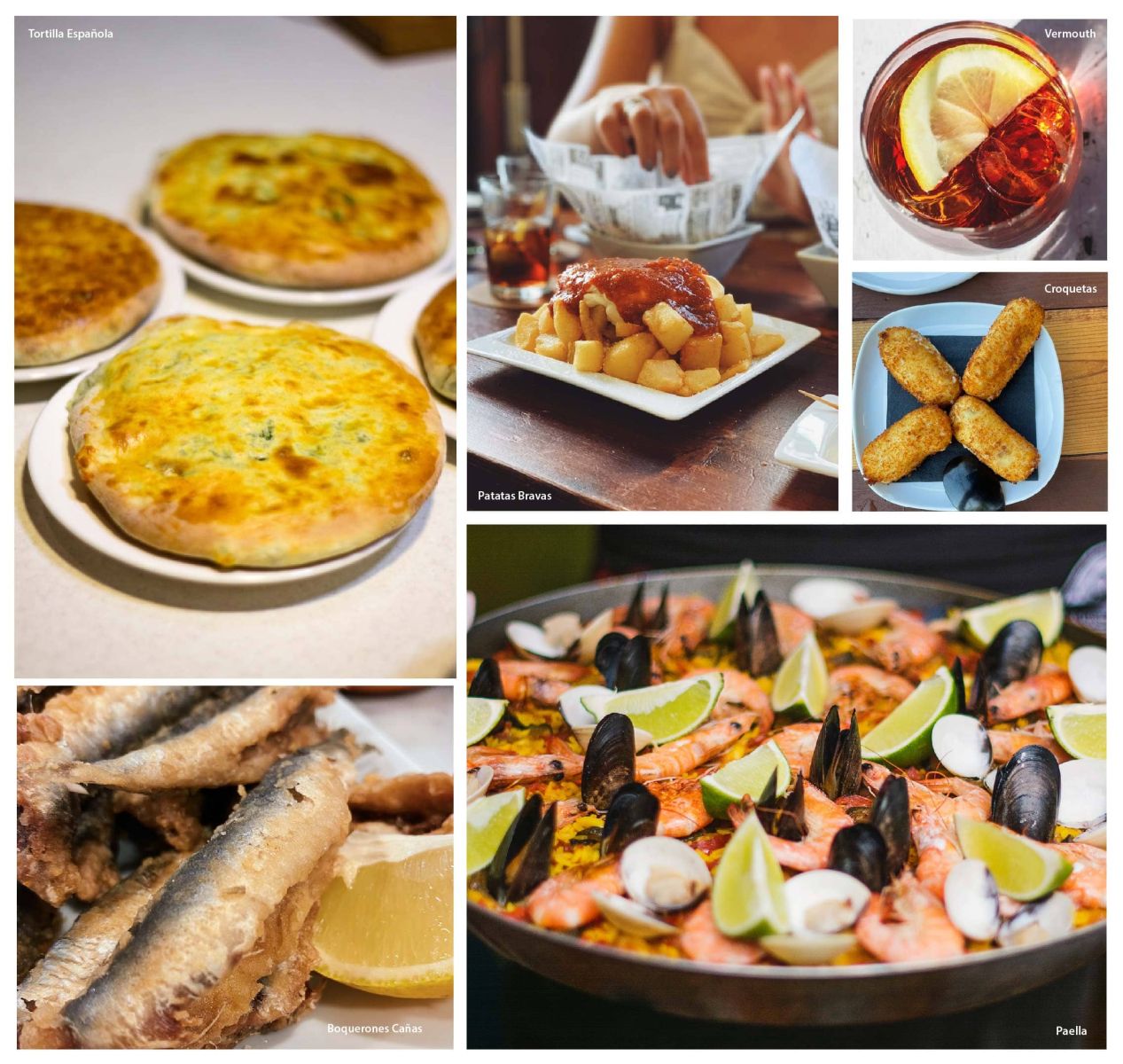 Dish Pick: Tapas
The local taberna scene is the best for tapas, especially in Madrid at Bodega de la Ardosa; a traditional Spanish brewery & pub serving tapas and beer since 1892, that's right over 129 years old. Bodega de la Ardosa is a quaint pub, surrounded by a display of cobwebbed bottles, antique art & picture frames showcased with old wine barrels as tables. The trick is to be there before 7 p.m. to beat the crowds, snag a spot, and indulge in the ambience, nibble on must-try tapas with a nice glass of in-house made vermouth - La Ardosa offers a traditional look into madrileña life, filled with authenticity in its atmosphere and food.
Dish Pick: Paella
Alicante
Searching for the most delicious Paella can be daunting, but we have deep-dived into the search for the slow-cooked rice goodness filled with meats and seafood, and spices to delight your taste buds! And, rumour has it that in the city of Monovar, in Alicante - Restaurante Elias is considered to have the ultimate Paella! This restaurant offers Rabbit and Snail Paella, and Vegetarian Paella, a fine dining experience at its best! Be prepared to reserve a table for your Paella experience.
Dish Pick: Bacalao
Barcelona
Bacalao, or Cod, is a popular fish used by many European countries, such as Portugal, Spain, and Italy, due to its versatility, and of course delicious taste. The best foodie spot for Bacalao in Spain is in Ciutat Comtal in Barcelona; a 2021 TripAdvisor Travelers Choice! Located in the middle of Rambla Catalunya, it offers a wide variety of tapas, desserts, fine wine, and most importantly, a Cod dish featuring honey aioli, which is first class! When in Barcelona, don't miss out on the opportunity to try this yummy treat.
Dish Pick: Cochinillo Asado
Segovia
Now, this pork dish will be the ultimate traditional delight for Spaniards, the Cochinillo, a roasted suckling pig, with tender meat that practically falls apart! Not a dish for the faint-hearted, as it is usually presented in its gore form, straight out of the fire; and the best restaurant for this delicacy - is Meson de Candido in Segovia.
Dish Pick: Churros con Chocolate
Hands down, the best of the best places in Spain for Churros con Chocolate will be in Madrid at Chocolateria San Gines. As you enter Chocolateria, there is a 19th-century design to the bar, accompanied with white marble tables, traditional Spanish tiles, and an array of pastries to savour among the famous Churros. You can accompany churros with your drink of choice, but Spaniards agree that it's best with a hot cup of rich, melting dark chocolate!
---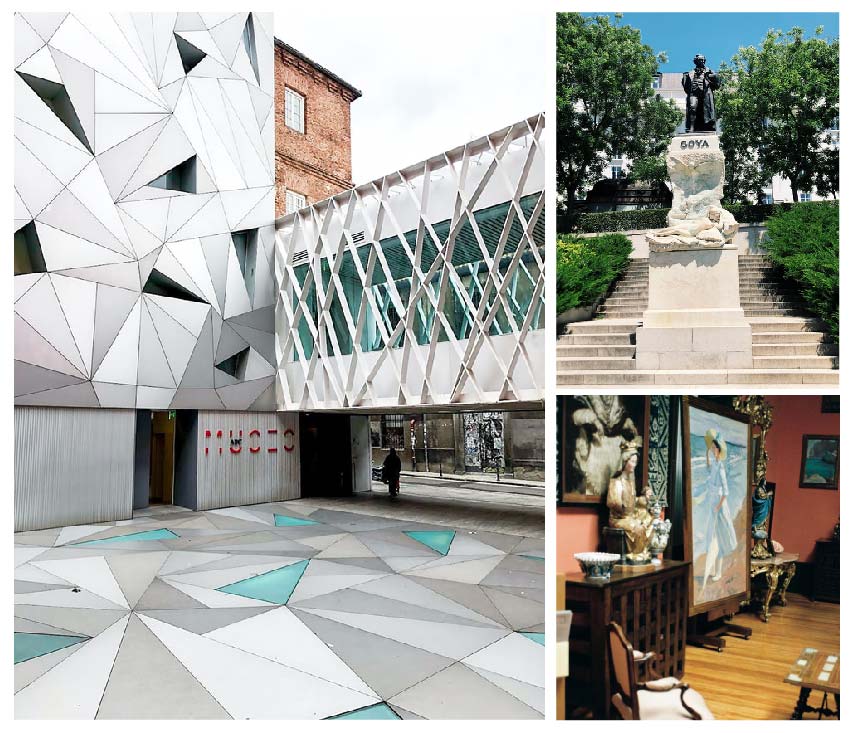 Art Loving
Spain is a great place for fellow art lovers, especially in the city of Barcelona, where the majority of artists live and thrive off the dynamic art scene. There are plenty of museums and art galleries, and street artists to enjoy, to live in constant inspiration like Goya, and Joan Miró - imagine that! Spanish Homes selected the Top Museums, Art Centres to see in Spain!
Madrid
One of the most famous art centres in Spain will be the Centro de Arte Reina Sofia, due to its large collection of 20th Century Art, and home to the most famous artwork Picasso's Guernica. Reina Sofia is also home to about 20 canvases by Salavador Dalí, and local madrileño artists such as José Gutiérrez Solana.
While in Madrid, take advantage of visiting Museo Thyssen-Bornemisza, originally a privately owned art collection by Baron Heinrich Tyssen-Bornemisza, and later expanded by his son; the Museo holds nearly 1,000 paintings of the world most celebrated artists, from Dalí to Degas, and Renoir to Rembrandt.
Museo Del Prado
Finally, there is yet another fabulous Museum in Madrid to see vast masterpieces from the 12th to 19 th century at Museo Nacional del Prado, holding over 7,000 paintings. originally, Museo Del Prado was established as a house of science, and later served as cavalry barracks for Napoleon's troops during their occupation of Madrid between 1808 to 1813.
Source: Lonely Planet
---
Read More:
---